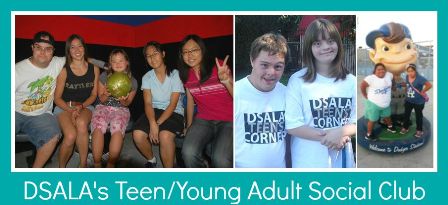 Teen/Young Adult Social Club
Join us the 4th Saturday of every month for an opportunity to interact with other teens/young adults, form friendships, and partake in social outings in the community. Participants must be accompanied by an adult and meet the group at destination. Please check our calendar to know where we will be meeting.
Join us for a fun scavenger hunt at Lake Balboa Park. Meet in front of the bike rental parking lot. Wear comfortable shoes and bring a water bottle.
Acompáñenos en una búsqueda del tesoro en el lago Balboa Park. Nos reúniremos en frente de el estacionamiento para rentar bicicletas. Use calzado cómodo y lleve una botella de agua