Teen/Young Adult Social Club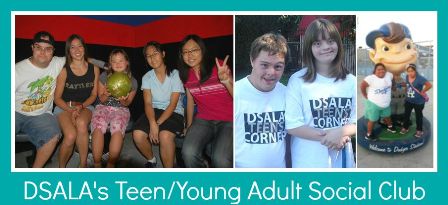 Teen/Young Adult Social Club
Join us the 4th Saturday of every month for an opportunity to interact with other teens/young adults (individuals ages 14-26 with Down syndrome and their friends), form friendships, and partake in social outings in the community. Participants must be accompanied by an adult and meet the group at destination.
Miniature Golf at Sherman Oaks Castle Park
Join us this month for miniature golfing $4.50 per player. Please bring exact change. No outside food allowed.
Please arrive by 2:45pm in front of the castle to join the group.