Teen/Young Adult Social Club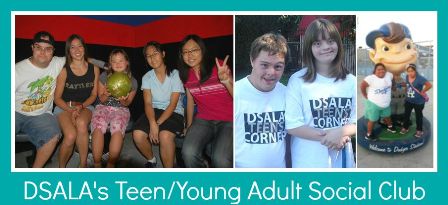 Teen/Young Adult Social Club
Join us the 4th Saturday of every month for an opportunity to interact with other teens/young adults, form friendships, and partake in social outings in the community. Participants must be accompanied by an adult and meet the group at destination. Please check our calendar to know where we will be meeting.
Movie Night at DSALA
Join us as for a movie night. Popcorn and drinks will be our treat!
Noche de pelicula. Nosotros proveeremos bebidas y palomitas de maiz.