Cookies with Santa- Cultivar & Crecer Group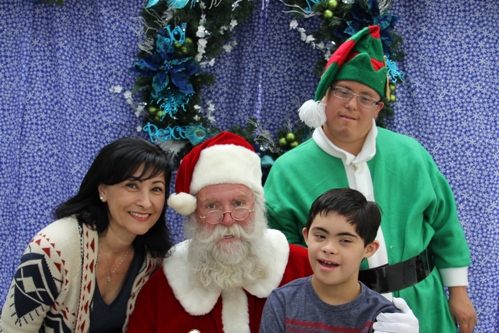 Cookies with Santa- Cultivar y Crecer
Stop by, bring the family, get a photo with Santa, have a cookie and stay for a while to visit with friends. Bring a wrapped gift of around $10 for your child, Santa will present the gift and you will get a photo of your child with Santa, you are welcome to bring your own camera too.
Cultivar & Crecer
NLACRC 9200 Oakdale Ave
Chatsworth, CA 91311
Friday, Dec 1, 2017
7:00pm - 8:30pm
Downright Blessed
Parent Support Group
Knights of Columbus:
11231 Rives Ave
Downey 90241
Wed, Dec 6, 2017
6:30 pm - 8:30 pm
San Fernando Valley
Parent Support Group
DSALA Community Room
16461 Sherman Way, Suite 180
Van Nuys, CA 91046
Sunday, Dec 10, 2017
1:00 pm - 3:00 pm
Amor & Fortaleza-LA
Parent Support Group
Salvation Army (Red Shield)
1532 W 11th St
Los Angeles, CA 90015
Wed, Dec 13, 2017
7:00 pm- 9:00 pm
Grupo de apoyo para familias de persona con necesidades especiales en español.
Parent support group for Spanish speaking families of individuals with special needs.