Westside Teen/Young Adult Social Club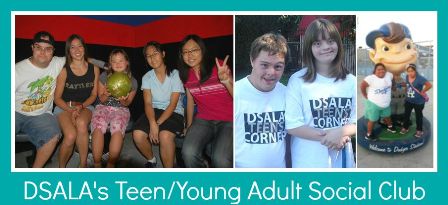 Westside- Young Adult Social Club
Join us at the West Los Angeles Regional Library on Saturday, March 3rd from 2 PM – 4 PM, to celebrate World Down Syndrome Day. We will have a professional dancer teaching some fun ballroom dance moves. This is a wonderful opportunity to interact with other teens/young adults and form new friendships!!
Space is limited to 15 young adults plus a caretaker. One caretaker per participant. Please rsvp to info@dsala.org.
These events are for individuals ages 18+. DSALA wishes to provide a pleasant experience for all participants. Therefore, a parent or guardian must be present for the duration of each activity.